If you've received an SMS that looks like it may have come from HSBC, you should make sure it's trustworthy before you reply or click any links.
Criminals may send you messages that appear to be from your bank, your internet provider or even the government. These can sometimes look very realistic, even including your personal details to trick you into sharing more information.
What to do if you receive a suspicious text
If you receive an SMS that you believe is suspicious:
Don't:

click on any links
download any attachments
reply or call back
Do:

report the message to us at phishing@hsbc.com
report the message to your mobile operator
call us using one of the numbers listed on our Contact us page if you want to check whether the message was genuine
delete the message
Messages HSBC might send you
Some common text messages that we might send to you include: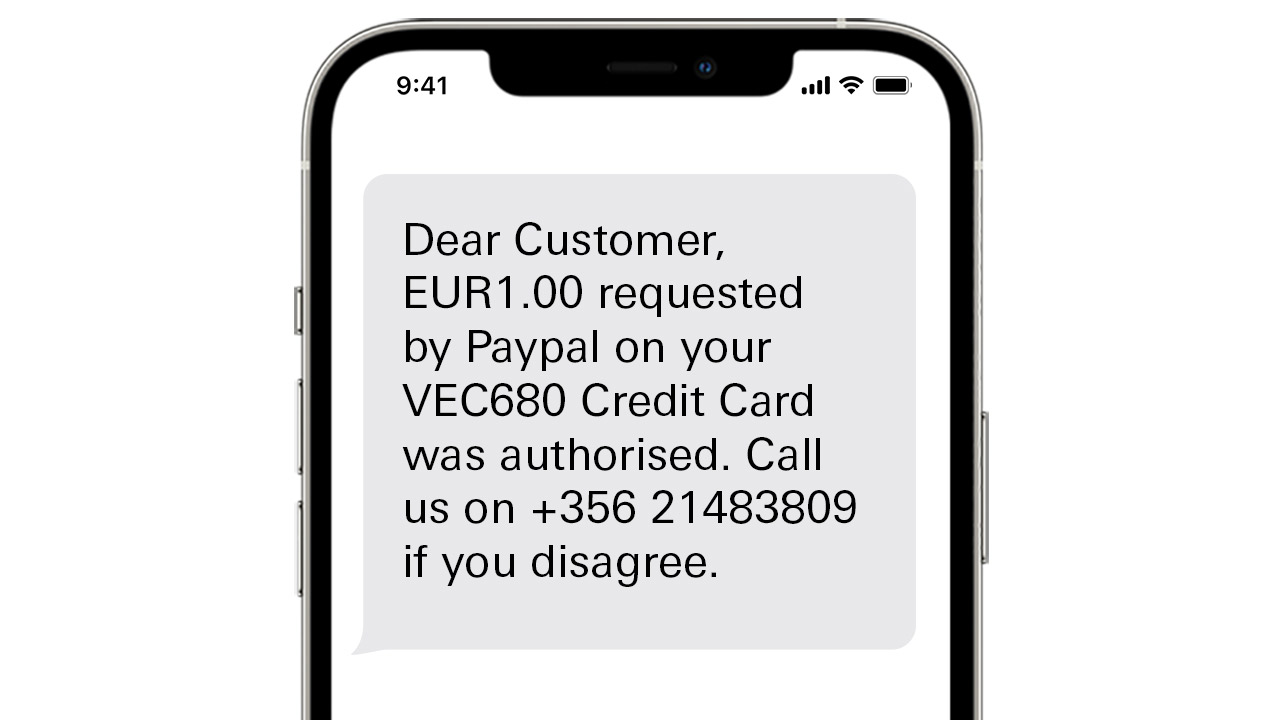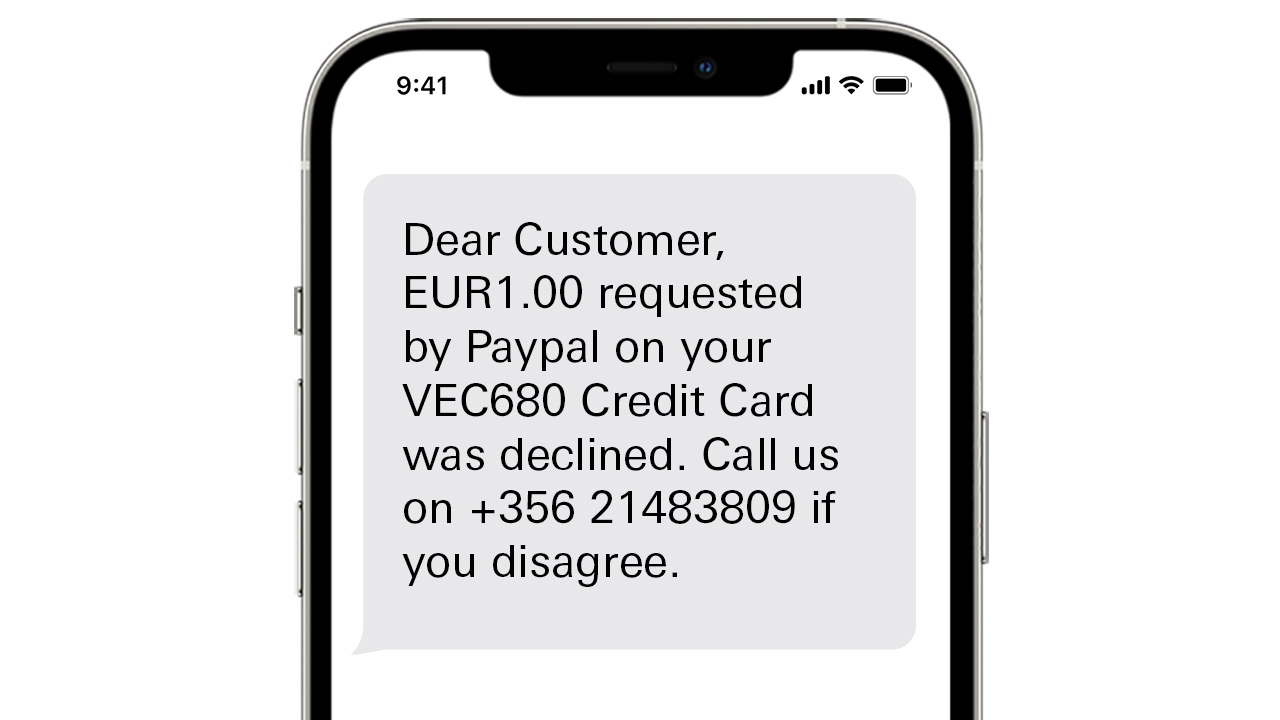 These messages are triggered when a payment is charged to your card that you may wish to check. You only need to respond if you disagree with the way the payment was handled. Otherwise you don't need to do anything.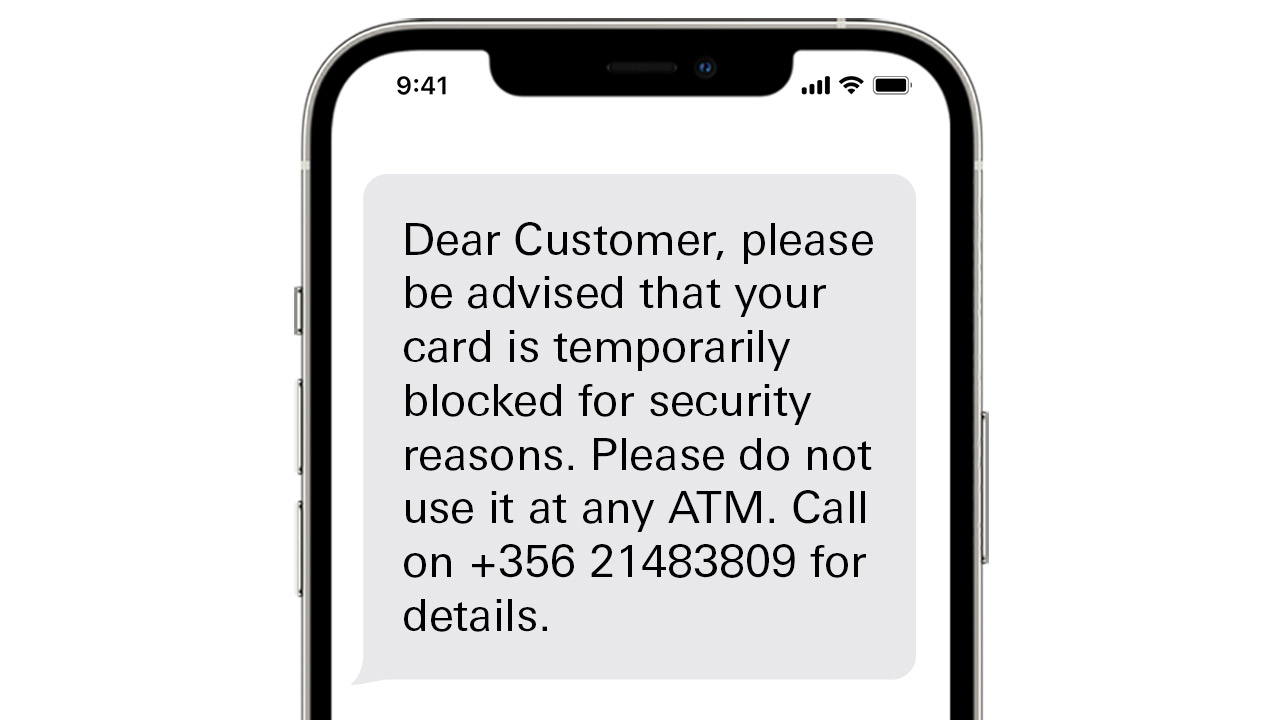 If we block your card due to suspicious activity, multiple incorrect PIN entries or a report that the card has been lost or stolen, we will send you an SMS to confirm. You can reactivate your card or request a replacement by calling our lost or stolen card support line.
We might also message you with marketing materials from time to time, or to alert you that you have gone into or exceeded your arranged overdraft.
Common scams to watch out for
Scammers often send fake text messages that look like they've come from your bank, or another trusted organisation. Their goal is to get you to reply with your personal or financial information.
Typically, they will:
encourage you to take urgent action
ask you to verify new payees, transactions or devices
look similar to real messages. They may show up in the same thread as genuine messages you've received from an organisation
The following messages are known frauds that have been sent to our customers, claiming to be from HSBC.
If you receive a message that looks like any of the following, do not respond to them and do not click on any links contained in the message.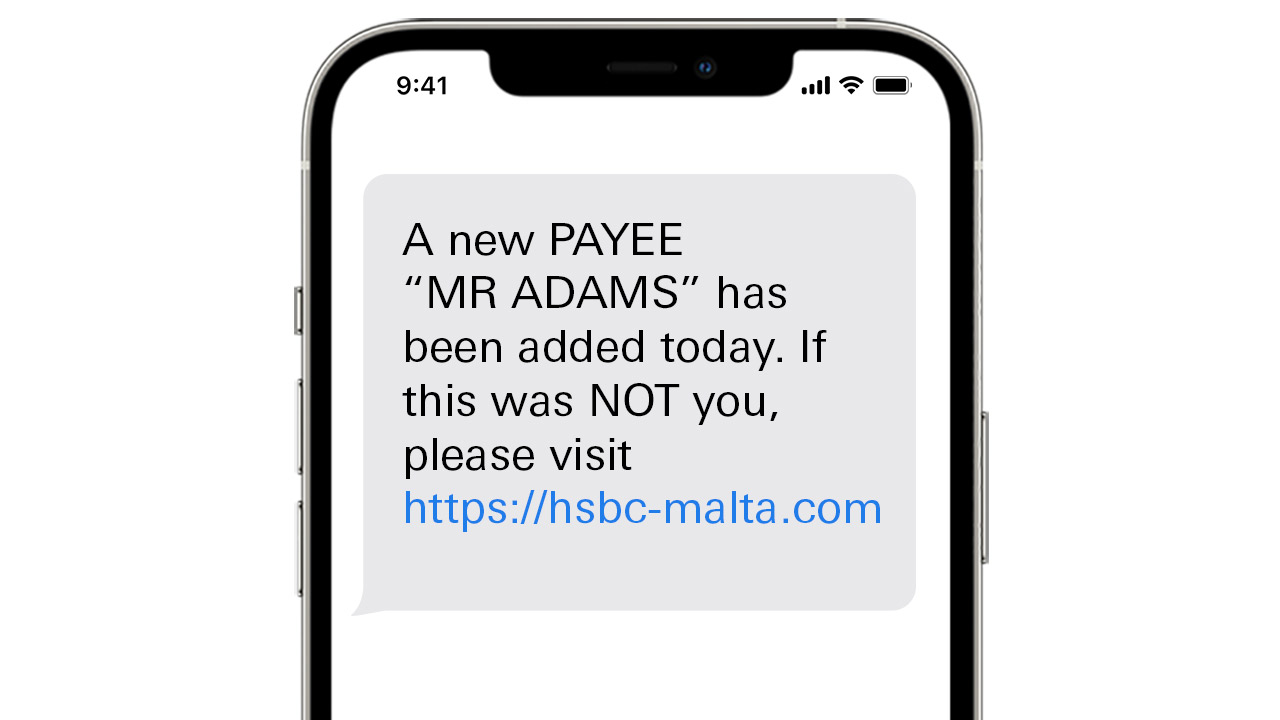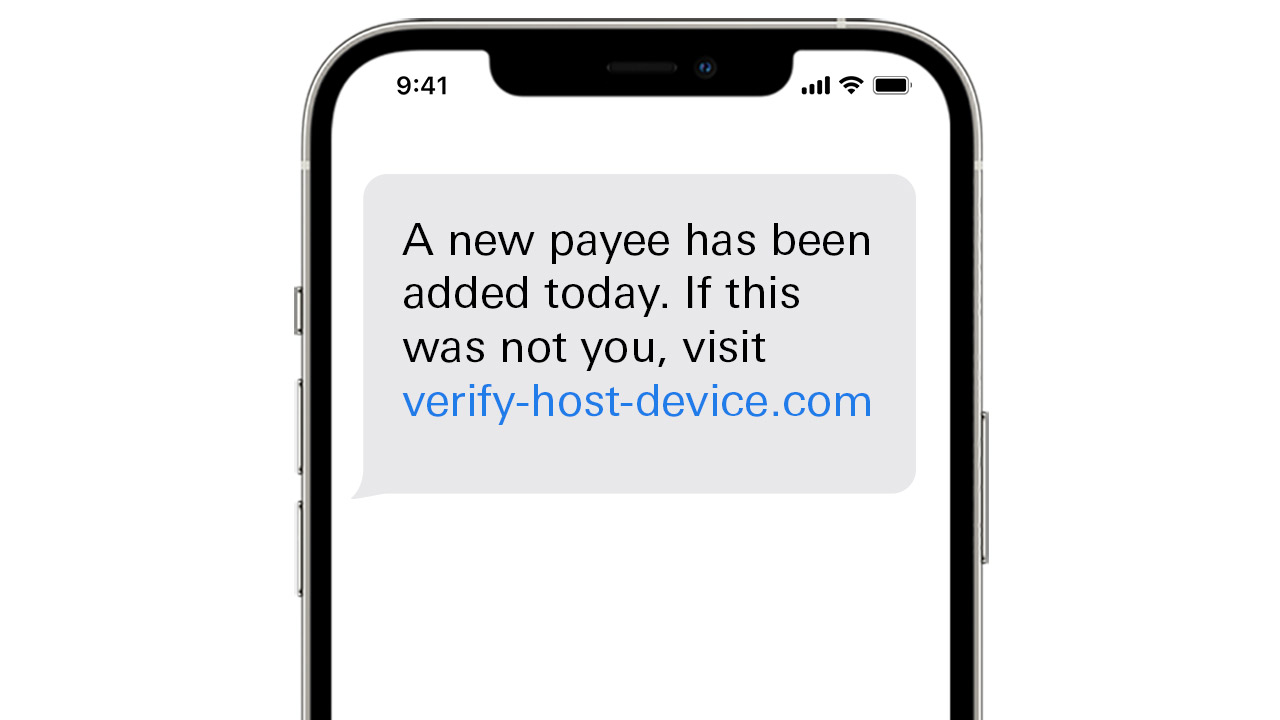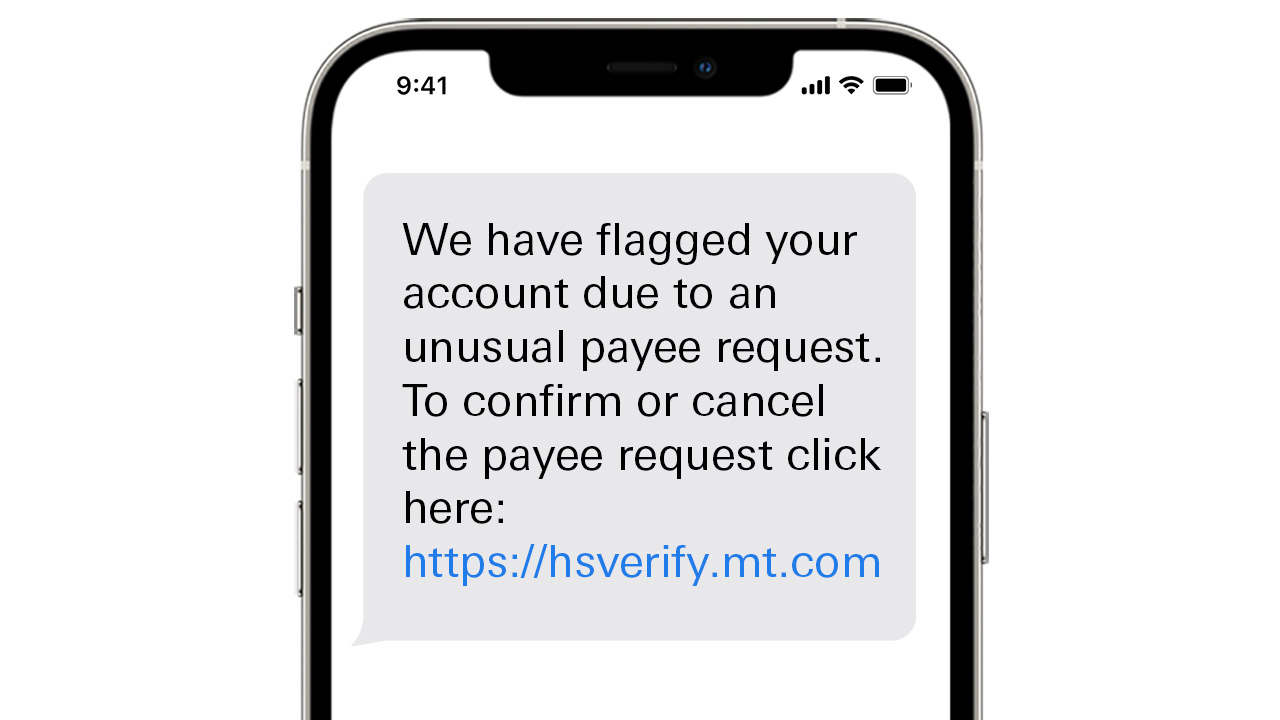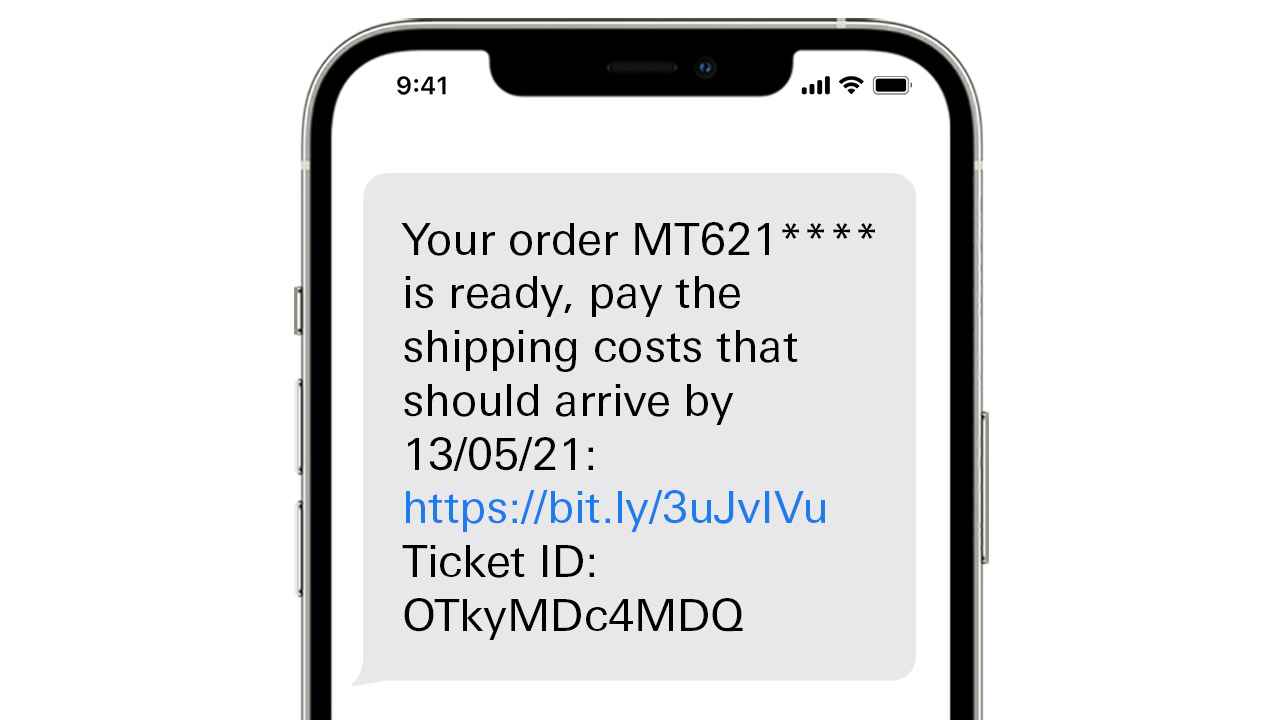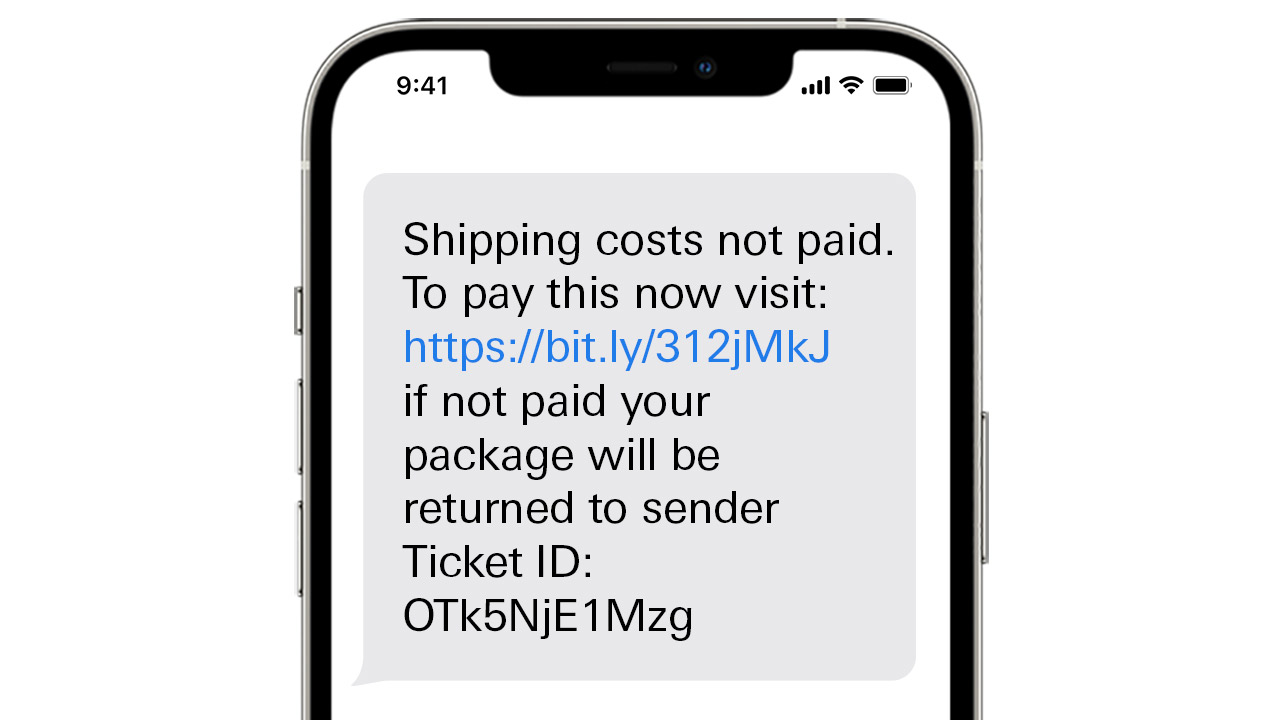 Sometimes these scam messages will also be sent in the Maltese language, for example: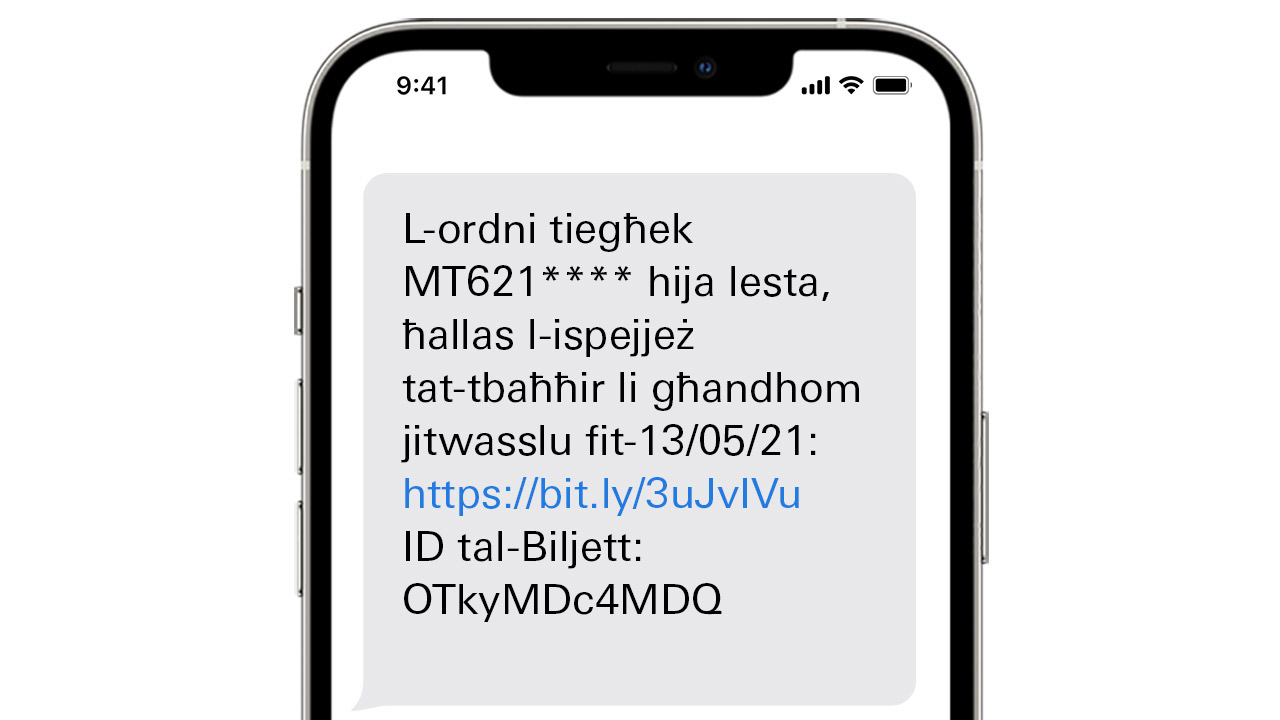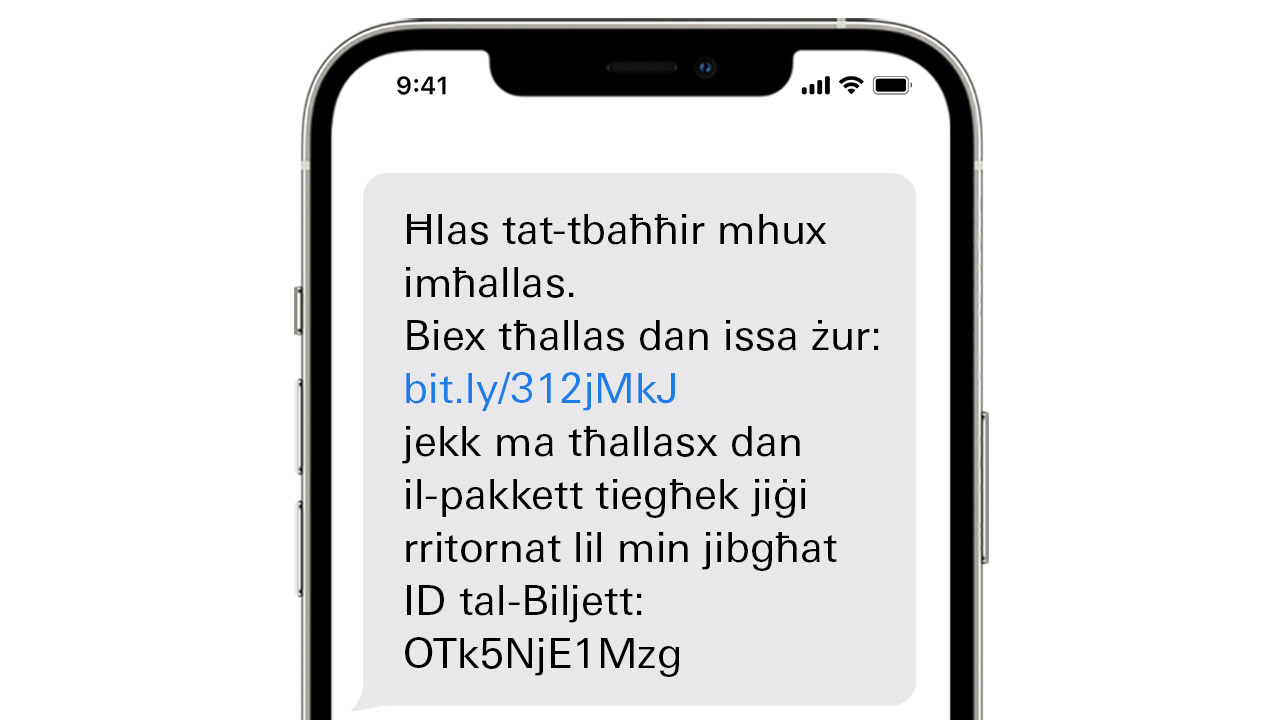 Trusted numbers
The numbers below are the only ones that HSBC's fraud team will ever ask you to call. Any other number you're asked to call will not be our fraud team. You should be particularly wary of numbers from area codes outside Malta.