Troubleshooting
Find out what to do if you're having problems with your PIN or password.

If I find my Secure Key after reporting it missing, can I use it again?
No. When you report your Secure Key missing, we de-activate it immediately to protect your account.

I forgot my Secure Key PIN. How do I reset it
To reset your PIN:
Visit our log on to online banking page.

Enter your username and select continue.
Go to the help icon at the top right of the username field.
Select the 'Forgot PIN' option and answer the two security questions.
Lock your Secure Key by entering three incorrect PIN numbers.
On your browser, enter the seven digit lock PIN code showing on your Secure Key.
Enter a new PIN.
The PIN will reset instantly.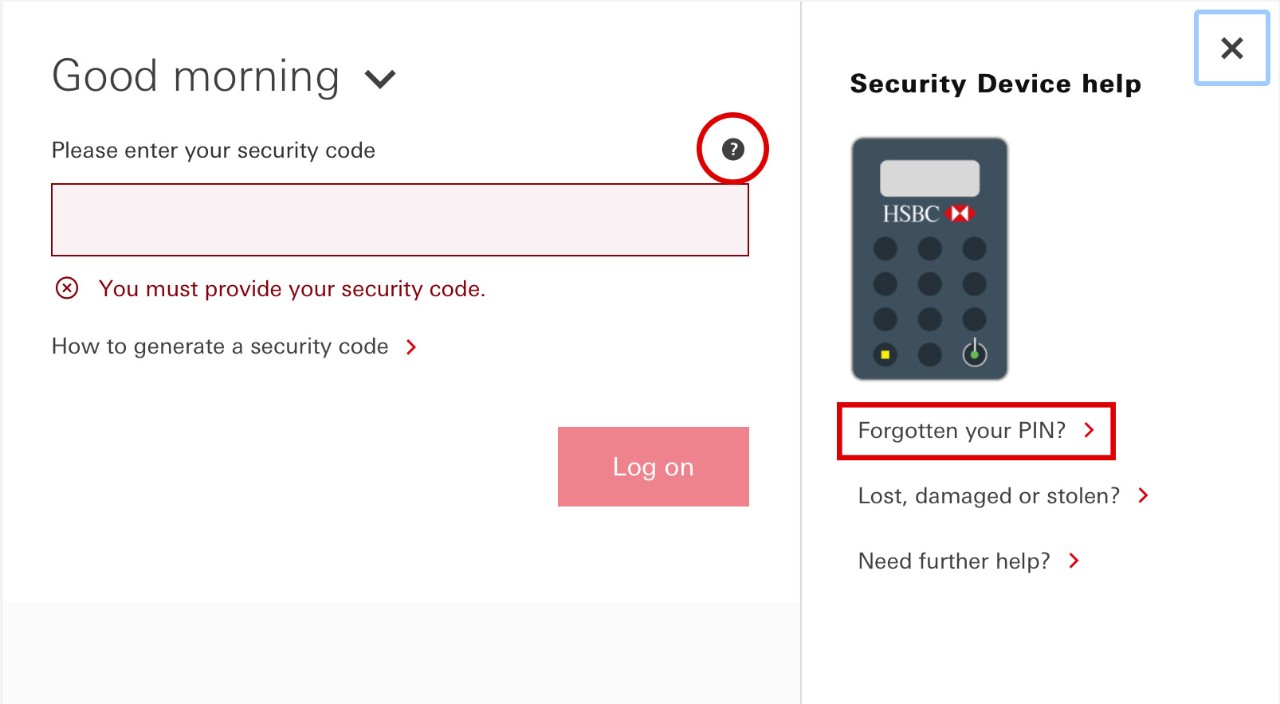 Why does my Secure Key keep switching off?
The Secure Key has been designed to power off after a given period of time to preserve battery life. In most scenarios this will be 30 seconds. We suggest that you switch it on and enter your PIN just before you need to use it.

Replacing your Secure Key or its battery
I lost my Secure Key. What do I do?
Please contact us on +356 2380 2380 and we'll order you a new one. Advance customers should call +356 2148 9101 and Premier customers +356 2148 9100.
It will take about 10 working days to deliver your new Secure Key to an address in Malta; longer to an overseas address.
You can get a new Secure Key immediately by calling into one of our branches. Alternatively, you can fill in the Security Key replacement form (PDF 205KB) and send it to us.
We'll replace your Secure Key without charge.

Do you have an accessible Secure Key?
Yes. If you need a device with larger numbers or audio, just let us know and we can provide one.

How do I replace the battery in my Secure Key?
The batteries for your Secure Key are unique to the device. If your battery has run out of power, please contact us and we'll order a new device for you.

Understanding error codes
What do the error codes mean?
You might be interested in