Get set to go!
Open your student account with us online or at one of our branches and benefit from:
Free contactless Visa international Debit card**

Discounted fee on withdrawals from other banks' ATMs
Apply online
You can apply by filling in the online form.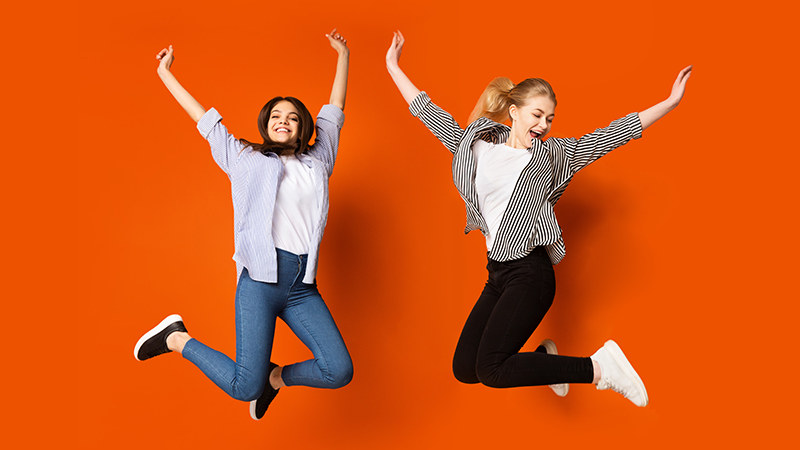 Apply for a student account and you'll get €50 to welcome you on board*.
*€50 offer available to students at post-secondary and tertiary institutions who open an HSBC Student Account between 3 July 2023 and 31 October 2023 and subject to verification of first stipend credited into the HSBC Student Account. Offer may be withdrawn at the bank's discretion at any time. Terms and conditions apply. Full terms and conditions are available on request. More information on applicable interest rates - Retail Credit Interest Rates (PDF, 62Kb)
How an HSBC Student Account can help you
Competitive interest rates

With HSBC Student, you get access to our current account which is easy to manage and earns you more interest than our normal savings account so you can make your money go that much further.

Manage your money when you want

HSBC online banking allows you to manage most of your everyday transactions from your desktop or smartphone. It's safe, convenient and you can access your accounts anytime and anywhere, 24 hours a day, 7 days a week.

Shop and withdraw cash by debit card

Your HSBC International Debit Card will let you pay for goods and services wherever you are in the world and get free cash withdrawals from any HSBC ATM worldwide.

Preferential exchange rates

Planning to go abroad? We've got you covered with preferential foreign exchange rates for up to €1200, and if you have any cash left over when you return, we'll exchange that back to euros at a preferential rate as well.
Eligibility
The HBSC Student package is available for:
full-time students, either Maltese or foreign nationals, studying secondary or tertiary education in Malta or abroad
aged between 13 and 30 years
students with direct credit of stipend
students with no stipend subject to providing the acceptance letter from the academic institution proving they are in full time studies
For any lending facilities available to 18+ students, the stipend must be direct credited to their HSBC Student Account.
No stipend! No Problem.
Full time students who are not in receipt of a stipend will still qualify for an HSBC Student Account and for the student benefits, as long as an acceptance letter from the academic institution is provided confirming full time studies.
How to apply
It only takes a few minutes to complete our online form.
After submitting your application, please expect a call from one of our representatives. We will guide you as to what is required next to finalise your application.
Before you start the application, it is recommended that you have a scan or photo of the front and back of a valid identification document as you will need to submit them along with your application.
If you are not in receipt of a stipend the school acceptance letter is to be presented when finalising the opening of the HSBC Student Account.
Apply online
You can apply by filling in the online form.
Apply in branch
Visit your nearest branch and speak to our staff, who would be delighted to help you.