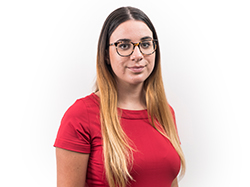 I applied for the post of teller within HSBC and was employed soon after
Samira Azzopardi
Personal Banker - Wealth and Personal Banking

"The Advanced Diploma in Financial Services course at MCAST gave me the opportunity to apply for job exposure within various financial institutions in Malta. After considering different options available to me, I chose an apprenticeship within HSBC. I chose HSBC based on my research on it being a worldwide bank and because it gives you the opportunity to grow within the organisation itself both in Malta and abroad.

During the 2-year apprenticeship with HSBC I gained hands on experience together with building skills relative to the banking industry. My programme was tailored so that I had the opportunity to work both in the branch network (customer facing) and also in our back offices. In this way I could better understand the whole customer journey and the link between the back office departments. This experience was of great benefit for me since I was now more convinced that I wanted a career in the branch network.
After completing my course, I was on the lookout for any opportunities within the banking sector especially HSBC since I already had knowledge of systems and procedures. I applied for the post of teller within HSBC and was employed soon after.

I settled in immediately, finding a lot of help from colleagues. I was coached and guided both in my role as a teller and also on different branch tasks. Within a few months, I had gained enough confidence, exposure and experience to progress in my career. In June 2018 I was promoted to a premium banker. I learn new skills on a daily basis but I make it a point that I achieve my goals and that of the whole team. Although challenging at times, I like working in a front facing role. HSBC has given me the opportunity to embark on a career journey, which gives me a lot of satisfaction and benefits".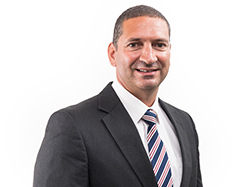 In my 24-year career at HSBC I have worked with colleagues across all continents
Jonathan Valletta
Chief Administration Officer - Business Performance

"HSBC Bank is one of the largest banking and financial services organisations in the world with a presence in over 80 countries and territories around the globe. This gives us employees a significant exposure to work remotely with other HSBC colleagues and learn from each other by sharing best practise.

In my 24-year career at HSBC I have worked with colleagues across all continents. Currently we are working with India and Sri Lanka mainly, where we interact on a daily basis on matters related to business processing and resource management. I have also had the opportunity to travel to Hong Kong and China where I had the pleasure to meet some of these colleagues and the bank's senior executives.

Through these networking opportunities we join up together and work towards implementing streamlining initiatives to effectively service our customers better. This is what makes us proud to work for HSBC".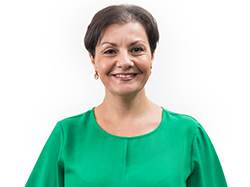 Within HSBC we can all choose what we want to do, with opportunities in different areas and departments to develop our career
Antonia Farrugia
Corporate Banking Manager - Commercial Banking

"I have been at HSBC for the past 28 years filling in a number of roles within both commercial and retail banking, with an interim six-month secondment at HSBC's Head Office in the UK. The Bank has given me various opportunities to grow as a person and I consider it a Company that invests in training programmes to all employees.

As a Commercial Relationship Manager, forming part of the management team within International Subsidiary Banking and Corporate Banking, I am actively involved in managing, acquiring and developing a portfolio of International and Commercial Relationships. This gives me the opportunity to develop profitable long-term relationships with commercial clients leading to grow revenues. I also need to keep abreast on the industries and sectors in which our clients are involved due to the complexity of the relationships. This means that I often have to liaise with a range of colleagues both within HSBC Malta and across the HSBC Group.

During meetings with clients I am often accompanied by my product partners. This is a very interesting aspect of my job as I am able to obtain in-depth understanding of the various products and services that the Bank offers. In this way I am able to manage expectations and offer the right solutions to our clients' needs.

Within HSBC we can all choose what we want to do, with opportunities in different areas and departments to develop our career. It is a Company that allows flexible arrangements, supports diversity and inclusion, and allows employees time to volunteer.

If you are motivated, open to new challenges, have drive and ambition, then HSBC is the best place for you".